Orthodontics is the branch of dentistry that studies the way your teeth bite and how they relate to each other, and treat any damaging conditions. At Dentists at Lincoln Green, we provide multiple orthodontic treatments.
Traditional and Invisalign® Braces
Braces are a device used in orthodontics to align and straighten teeth into a healthy, ideal position. This is achieved by the braces applying gentle, yet continuous pressure on the teeth to move them in a specific direction. At Dentists at Lincoln Green, braces are used to correct multiple orthodontic conditions, including:
Misaligned teeth
Gapped teeth
Overbites
Underbites
Crossbites
Crowded teeth
In the past, braces were generally seen as a treatment for youth once all their permanent teeth had grown in. Today, braces are for anyone who wants a straighter, healthier smile! There are many types of braces to fit any individual need. Traditional braces are the most common, and are made of metal wires and brackets bonded to teeth.
There are also invisible braces, which utilize a series of clear, plastic aligners to straighten teeth in an aesthetically pleasing way. Invisible braces are popular amongst adults; Invisalign® allows you to more discreetly and comfortably straighten your teeth.
Our dental team will be able to work out a personalized orthodontic treatment plan to meet your specific needs. For more information on braces in Houston, Texas, we welcome you to schedule a consultation with our practiced dentists, Dr. LePhuoc and Dr. Truong. We are excited to help you achieve the smile of your dreams!
Arch Development (Phase 1)
Dr. Phuong LePhuoc, one of our skilled dentists at Dentists at Lincoln Green, focuses on children's restorative dentistry and orthodontics. As part of this specialized treatment, she offers arch development, phase 1 (also known as early arch development). The arch of the mouth is the structure that holds our teeth in place. Many children, even without all of their permanent teeth, show signs of serious arch problems. If left untreated, arch abnormalities can create problems for your child's overall oral health and growth into adulthood.
Arch development generally focuses on gently widening your child's dental arch over time, allowing plenty of room for permanent teeth to erupt properly from the gumline. A simple dental arch expander, a comfortable dental appliance, can carefully widen the arch to create a healthy facial shape and bite relationship. Arch development is able to repair crowded teeth and arch discrepancy in children young as 7 and 8 years old. Arch development also reduces the need for more serious orthodontic treatments later on in life. Dr. LePhuoc would love to help you understand this process better so your child can be confident in their smile. Included below is more information about the stages of arch development and how we can benefit your smile.
Phase II: Correction of :
A. Class I Crowding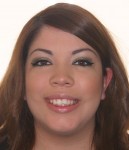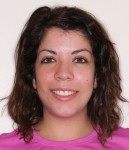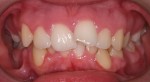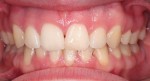 B. Class II
Images coming soon!
C. Class III